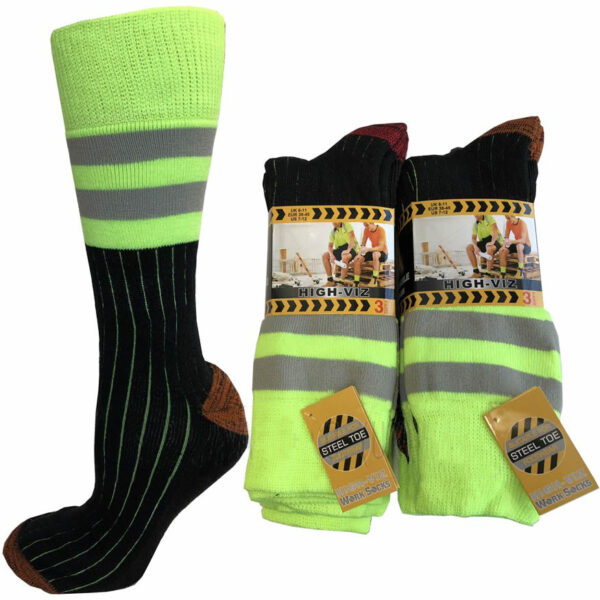 Men's High Visible Neon Work Boot Socks (HIGHVIZ)
£6.29
Men's High Visible Neon Work Boot Socks Toe & Heel Protection
3 X Pairs Pack
UK Shoe Size 6-11
Colour: Black Work Socks with High Visibiliity Neon Stripes
Material: 50% Cotton, 32% Polyester, 15% Acrylic, 3% Elastane
Description
These men's heavy duty work socks have a reinforced toe & Heel as well as extra cushioning especially for hard working environments and tough conditions. Ideal for working with heavy or steel toe capped safety boots. These socks are full terry cushioned with high flexible comfort cuff to increase durability and heel protection.
Men's High Visible Neon Work Boot Socks
3 X Pairs Pack
Size: UK Shoe Size 6-11
Colour: Black Work Socks with High Visibiliity Neon Stripes
Material: 50% Cotton, 32% Polyester, 15% Acrylic, 3% Elastane
High Flexible Comfort Cuff Neon
High Visible Top
High Visible Rib Constraction
Full Terry Cushion
Heel Protection
Polypropylene Foot Bed Wicks Moisture Away Toe Protection
Comfort Toe Seam
Suitable For Steel Toe Footwear.