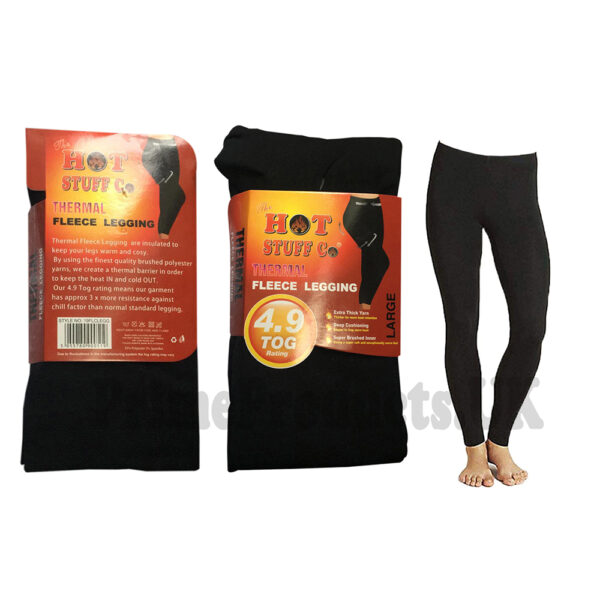 Ladies 140 Denier 4.9 Tog Thermal Fleece Legging Brushed
£5.85
Ladies Women's 140 Denier 4.9 Tog Thermal Fleece Legging Brushed For Warm Black
Size: Small, Medium, Large
Material: 95% Polyester, 5% Spandex
Description
Thermal Fleece Legging are insulated to keep your legs warm and cosy.
By using the finest quality brushed polyester yarns, we create a thermal barrier in order to keep the heat IN and cold OUT.
Our 4.9 Tog rating means our garment has approx 3X more resistance against chill factor than normal standard legging.
Extra Thick Yarn
Deep Cushioning to trap more heat
Super Brushed Inner
Size Guide
Small to fit hips up to 38″-40″ (height 4'11" -5'1″)
Medium to fit hips up to 42″-44″ (height 5'1″ -5'3″)
Large to fit hips up to 46″-48″ (height 5'3″ -5'5″)